ABOUT US
Strong of its skills in engineering, industrialization and automated systems, MADEA designs and manufactures multi-slide simulators for all types of people and all levels of practice.
MADEA is a manufacturer of all-in-one aquatic attractions for users and operators. We operate in Europe and throughout the world, with solid references in the main sectors of the leisure industry:

Aquatic centres

Ski resorts
Hotels

Leisure Centers

Commercial Real Estate
HISTORY
ALMOST 15 YEARS OF INNOVATION
2006
Three engineers passionate about nautical sports gather around a "riding machine" project to practice everywhere and democratize these activities.
2007
They surround themselves with the best partners to help them in their industrial project, such as Dassault Systèmes, SULZER (formerly ABS) and SUPMECA in order to carry out all the necessary feasibility studies.
2008
The concept is promising and the passion is shared. The MADEA project team wins the Polystart business creators' competition, from the Polytechnicum Public Interest Group of Marne-la-Vallée. This results in the first patent filing and proof of concept.
2009
Supported by the Ile de France region and the Scientipôle Initiative MADEAconcept was born! On the field and hands in mechanical, the founders test and start innovative technologies on sheet waves, inflatable riding area and Moses security system.
2010
After 3 years' research and testing a fully adaptable prototype was finally ready. The first simulator, WAVEsummer, was presented at the AQUALIE 2010 show. The Saint-Quentin-en-Yvelines leisure center decide to rent the WAVEsummer for June and July 2011.
2011
Innovations keep on going, MADEA develops its FREEsport tilting slope system. The Buthiers leisure centre chose the S12M multi-slide wave to develop its indoor sports centre. This is the beginning of an excellent customer-supplier relationship based on trust and respect for commitments.
2012
The WAVEsummer continues on its way through the Divonnes-les-Bains aquatic centre. The Buthiers leisure centre inaugurated its wave in June and successfully boosted its popular appeal with inflatables and the reclining plane.
2013
The Courchevel ski resort has chosen the S8M 180 XL wave for its ultra-modern aquatic centre project. Modularity, performance and safety were the decisive criteria. The tilting plane technologies, Moses and the inflatable sliding zone are essential.
2014
The village club des Sables d'Or considers that satisfying all its customers with the slide simulator is essential. By giving us his confidence to equip his state-of-the-art aquatic centre, the Cap-Pirate, he becomes a strong partner in the chain of our young company.
2015
The Aquamotion of Courchevel opens its doors and becomes the largest covered aquatic centre in the Alps. The surf simulator is a must and is part of the modern dynamics of the city of Courchevel.
2016
The Aquamotion of Courchevel opens its doors and becomes the largest covered aquatic centre in the Alps. The surf simulator is a must and is part of the modern dynamics of the city of Courchevel.
2017
Seduced by mature technologies and an efficient concept that has proven its effectiveness for several years, the ABEO group, through its Dock39 leisure park activity, has given MADEA its confidence to equip the Fan Mallorca Shoping site in Palma de Major.
2018
After winning over the city of Nouméa and gaining the confidence of the Vinci group through its Caledonian subsidiary SCB, MADEA is now equipping the brand new Magenta aquatic centre. Supported by a flawless export logistics organization, the installation is a success for all stakeholders. 
2019
After several months of hard work and dedication, we are delighted to announce that the Centre Aqualudique de l'Épervière opened its doors to the public on Saturday, December 21st, 2019, where you can come and enjoy the many activities (Kneebord, Wakeboard, Buoy etc..) on our equipment.
PHILOSOPHY
TO DEMOCRATIZE BOARD SPORTS
Boardsports  are in trend and are developing, with more and more people taking part and more activities, but remain the lot of the privileged.. MADEA was born from a passion, and a desire to make the practice of Boardsports  accessible to as many people as possible. For this reason, our products are adapted to all types of practitioners, all operating locations and all leisure professionals. Practice indoors or outdoors, winter or summer, whether you are a beginner, experienced, professional or simply a lover of sensations. No more constraints of weather, geography, budget, physical condition and sports, age... Beginners, professionals or people with reduced mobility can discover skiing, improve their level and enjoy the performance of our simulators.
SUSTAINABLE DEVELOPMENT
A company with a strong commitment to development and responsibility
Because we want to be a responsible company, we do everything possible to manufacture the most virtuous simulators possible and to reduce their impact on the environment as much as possible.
Sustainable Operation
The right consumption for the right customer. Do not accelerate, a slow speed will be the right setting. Alone or in pairs, do not use water all the way across, 1 or 2 tracks will make them happy.  
The water is purified and used in a closed circuit. The hydraulic propulsion is particularly compact and requires very small volumes of operating water.
The pumps and nozzles have been precisely designed to provide optimal performance.
The lifetime of our products is more than 20 years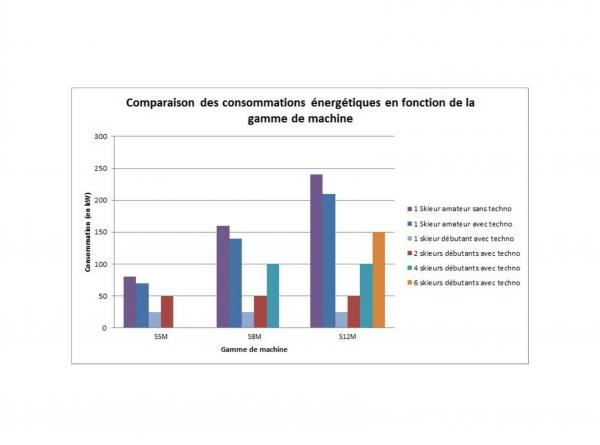 THE QUALITY OF OUR PRODUCTS
MADEA depolishes a complete methodology to control only high quality installations. We systematically collect feedback in our research and development processes because the quality of our products is our priority.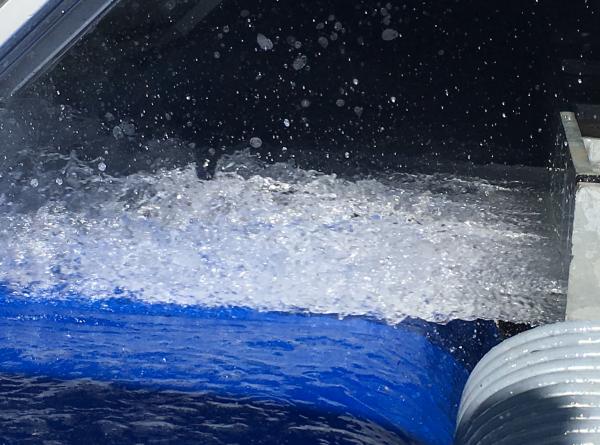 LIFE CYCLE AND ENVIRONMENTAL PERFORMANCE
Environmental values are an integral part of our development strategy. We apply proven design methods (such as life cycle analysis) to maximize the benefits of our products and services, while minimizing the environmental impact of their manufacture, operation and future end-of-life. This is why we prioritize the use of recyclable and/or recycled materials. Our ambition is to reduce our main impacts on the environment, and those of our customers, in a generalized perspective of sustainable development.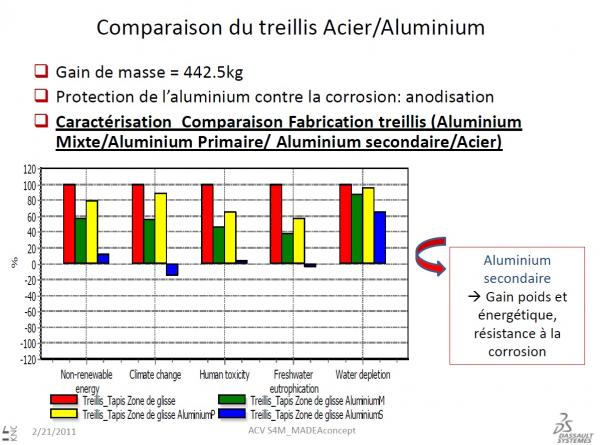 Our team will support you
Our passionate engineer's team fond of sliding will support you. You can contact us by email or simply by phone, we guarantee that no request will go unanswered. Our team is ready to answer all your questions and assist you in the development of your projects.